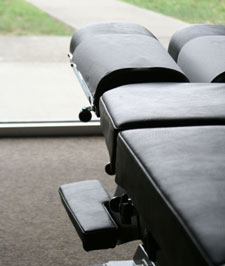 Some people who are successful with their Chiropractic care in relieving their symptoms quit after the symptoms go away.
They feel that they can 'coast' now that the symptoms they suffered with for so long are gone plus they feel so much better because the body has restored the function they had lost a long time ago. There is only one thing wrong with that plan…
The only way to 'coast' is to go downhill. Our philosophy is we would rather see patients when they aren't in crisis or experiencing symptoms because we have the means to determine through our instrument, Dermathermograph (DTG) as to whether they are functioning or getting ready to go into symptoms.
Please contact our office to schedule your spinal checkup.
Contact Us »