New Patients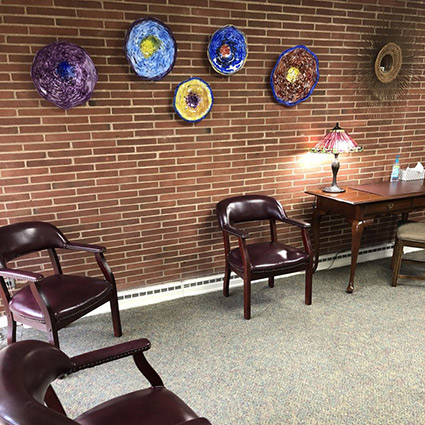 Welcome to Gilmer Chiropractic! We look forward to meeting you. If you'd like to complete your new patient paperwork ahead of time, you can download these forms from our website and bring them in completed. You're also welcome to fill them out after you've arrived for your first appointment.
NEW PATIENT PAPERWORK »

The Initial Visit
You'll sit down with Dr. Gilmer to talk about your health history, the symptoms you've been experiencing and exactly where it hurts. He'll determine which X-rays are needed and take them at our on-site facility. While they develop, the doctor will do any further examination that's necessary and use the Dermathermograph. This infrared device assists in identifying any problem areas by measuring the temperature along your spine. Your X-rays will be initially analyzed immediately.
If we believe you're a candidate for chiropractic care, Dr. Gilmer will start you on your chiropractic journey and address the cause of your pain with a chiropractic adjustment. If necessary, you will receive appropriate therapies.
Following Up
At your second visit, Dr. Gilmer will review your X-rays with you and show you where the problem areas are located in your spine. We'll now begin the process that will start out every subsequent appointment:
Listening to how you've been
Taking an instrument reading with the Dermathermograph before and after your adjustment
Looking at your X-rays
Performing a leg check
Doing a visual examination of your spine
By testing before and after your adjustment, Dr. Gilmer ensures that the exact corrections you need are performed.
Do You Take My Insurance?
When you call to make an appointment, we like to get your insurance information over the phone. Then, we will call your insurance company to verify your coverage before you arrive. If you'd like to know the particulars of your plan, contact us today, and our team will be happy to help you. We accept many different insurances.
CONTACT US »

New Patients | (423) 928-2251