Dr. Edward Peeks Passes the Torch
to Dr. Josh Gilmer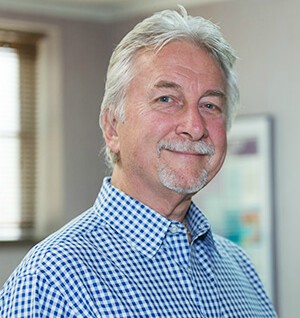 After almost 45 years of service to our community of chiropractic patients, I had two difficult tasks. And I didn't know which would be more difficult: announcing my retirement or finding the right doctor to replace me. Turns out both tasks became easier after Dr. Josh Gilmer agreed to continue my practice.
I wanted to be sure that my patients would be in good hands.
I wanted the assurance that my procedures and systems would be continued.
I wanted someone involved in the community and who would continue our tradition of compassionate care that we have provided all these years.
Dr. Gilmer has that special something I was looking for:
character and integrity.
Meet Dr. Josh Gilmer and his wife, Jennifer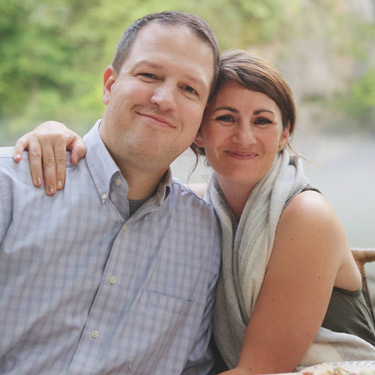 Dr Josh Gilmer has over 10 years of experience in chiropractic and wellness. A graduate of Sherman College of Chiropractic, he is passionate about restoring the body's normal function and giving patients the knowledge & tools to manage their own wellness. He loves working with patients of all ages and especially enjoys teaching his patients about how their body functions in relation to their current condition.
Dr Gilmer met Dr Peeks in 2011 when he discovered they shared appreciation for the work of Dr Vern Pierce, who was a pioneer in the development of chiropractic analysis. Their friendship has grown as Dr Gilmer has learned and implemented much from Dr Peek's decades of work. Dr Gilmer hopes to build on the legacy of specific chiropractic adjustments and carry on the same values, passion, and genuine care for his patients that has been provided by Dr Peeks over the past 45 years.
Dr Gilmer grew up in Elizabethton and met his wife Jennifer at ETSU. They have 3 children – Merrin, Rowan, and Archer.
A bit about Jennifer…
Jennifer – or Jen, as she's known to most – grew up in Jonesborough and graduated with her Bachelor of Fine Arts from ETSU. Although together she and Dr Gilmer have lived in some pretty great places throughout their marriage, she was thrilled to move back to East Tennessee, back to the familiar comforts of home, back to family. The Gilmers have enjoyed watching Johnson City grow and are excited to be part of its future.
A lover of simplicity and truth, Jen has always been a huge proponent of the beauty and validity of chiropractic. Having personally experienced the benefits of chiropractic care – both for herself and for her kids – she considers it an honor to share this approach to wellness. Jen is passionate about serving others, and can't wait to assume the role of office manager and get to know the families that Dr Gilmer will be caring for. Yes, Jen has big shoes to fill, but rest assured, Sherry has trained her well.
In June 2020 their prayerful decision to purchase Dr Peeks practice comes to fruition and they are excited for the opportunity to continue the Peeks' many years of commitment and dedication to caring for their patients.
Looking Forward
As I pursue the future—a little travel (and the hope of grandchildren), we are certain you'll find the transition to Dr. Gilmer seamless and satisfying. I simply can't make a stronger recommendation.
Thank you for your loyalty and trust over our time together. I cherish the memories and the privilege to have been your chiropractor.
And by the way, I'll see you at the office when I come by for my own chiropractic care and to fill in for Dr. Gilmer when he is away.

Gilmer Chiropractic | (423) 928-2251