Meet Dr Gilmer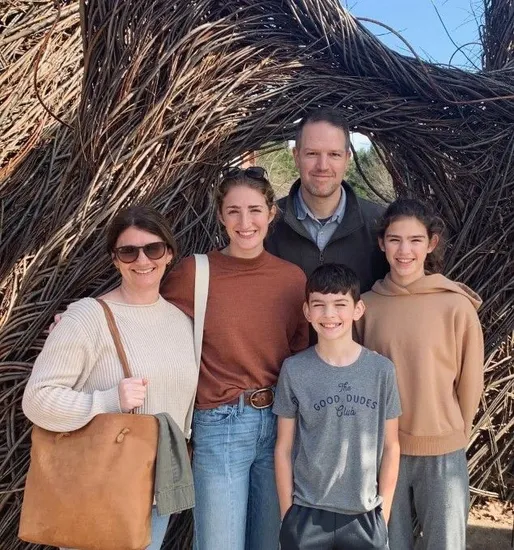 Obtaining a Chiropractic Education
Dr. Gilmer earned both his Bachelor of Science and his Master of Science degrees at East Tennessee State University. He went on to receive his Doctor of Chiropractic degree from Sherman College of Chiropractic in Spartanburg, South Carolina. He is licensed in the state of Tennessee and is nationally board certified.
Forging a Friendship With Dr. Peeks
In June of 2020, Dr. Gilmer and his wife Jennifer decided to purchase Peeks Chiropractic. Dr. Gilmer met Dr. Edward J. Peeks in 2011 when he discovered they shared appreciation for the work of Dr. Vern Pierce. Dr. Pierce was a pioneer in the development of chiropractic analysis. Dr. Gilmer and Dr. Peeks' friendship has grown as Dr. Gilmer has learned and implemented much from Dr. Peek's decades of work.
"I hope to build on Dr. Peeks' remarkable legacy of providing specific chiropractic adjustments and to carry on the same values, passion, and genuine care for his patients that he has provided over the past 45 years."
Enjoying Family Life
When he's not at the practice, Dr. Gilmer enjoys spending time with his wife Jennifer and their three children— Merrin, Rowan and Archer. Dr. Gilmer grew up in Elizabethton and met Jennifer at ETSU.
Having grown up in East Tennessee, Dr. Gilmer feels grateful to have been able to return here to raise his family and do work that he loves.


Chiropractic care is a crucial component of natural health care that everyone needs to take advantage of. I feel glad to have been led to choose this as my profession. I have seen the many benefits of chiropractic care in my own family. It's exciting for me to welcome you to our practice so that you and your family can benefit, too.


CONTACT US TODAY TO SCHEDULE AN APPOINTMENT>>

An Effective, Commonsense Approach to Health
Gilmer Chiropractic is a family-friendly practice that offers a unique approach to chiropractic wellness. Chiropractic is a commonsense approach to health. This form of natural health care is based on the body's natural ability to maintain its health. Most people are amazed at how simple and effective treatment can be!
Here are some of the many benefits associated with this form of health care:
Relieves pain

Improves function

Boosts the immune system

Increases energy

It's drug-free and effective
Dr. Gilmer has a strong commitment to improving the quality of his patients' health. "Chiropractic enhances the body's ability to function naturally. A simple correction is all that's needed to remove interference and restore function."
Primary
Monday:
9:00 am-1:00 pm
3:00 pm-6:00 pm
Tuesday:
9:00 am-1:00 pm
3:00 pm-6:00 pm
Thursday:
9:00 am-1:00 pm
3:00 pm-6:00 pm